I went to the
Birchmere
the other night for the first time to see two ladies that I absolutely love play an acoustic show. It was fantastic, as I had no doubt it would be.
My best friend Molly turned me onto Toby Lightman's music back in 2004 or 2005, when we were still roommates living in Va Beach. She's just put an acoustic CD of some of her fan favorites from over the years, and its really good. She has 3 full band CDs available as well.
I first heard Aslyn on the radio around the same time when "Be The Girl" first came out. I met her for the first time in 2005 after missing her opening for Better Than Ezra, and have since enjoyed following her career and hearing her music evolve. I've also had the privilege of getting to know her a little bit over the years both on
The Rock Boat
and from my time living in Atlanta. Her latest CD is the best CD I bought in 2009, and not nearly enough people will hear it.
I highly recommend you all get ahold of as much of the music these ladies have made as you possibly can. The usual itunes, amazon, etc has them all, or click on the album titles to go to their merch stores to order hard copies.
Aslyn:
The Dandelion Sessions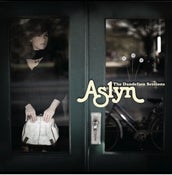 Toby Lightman:
Know Where I'm From